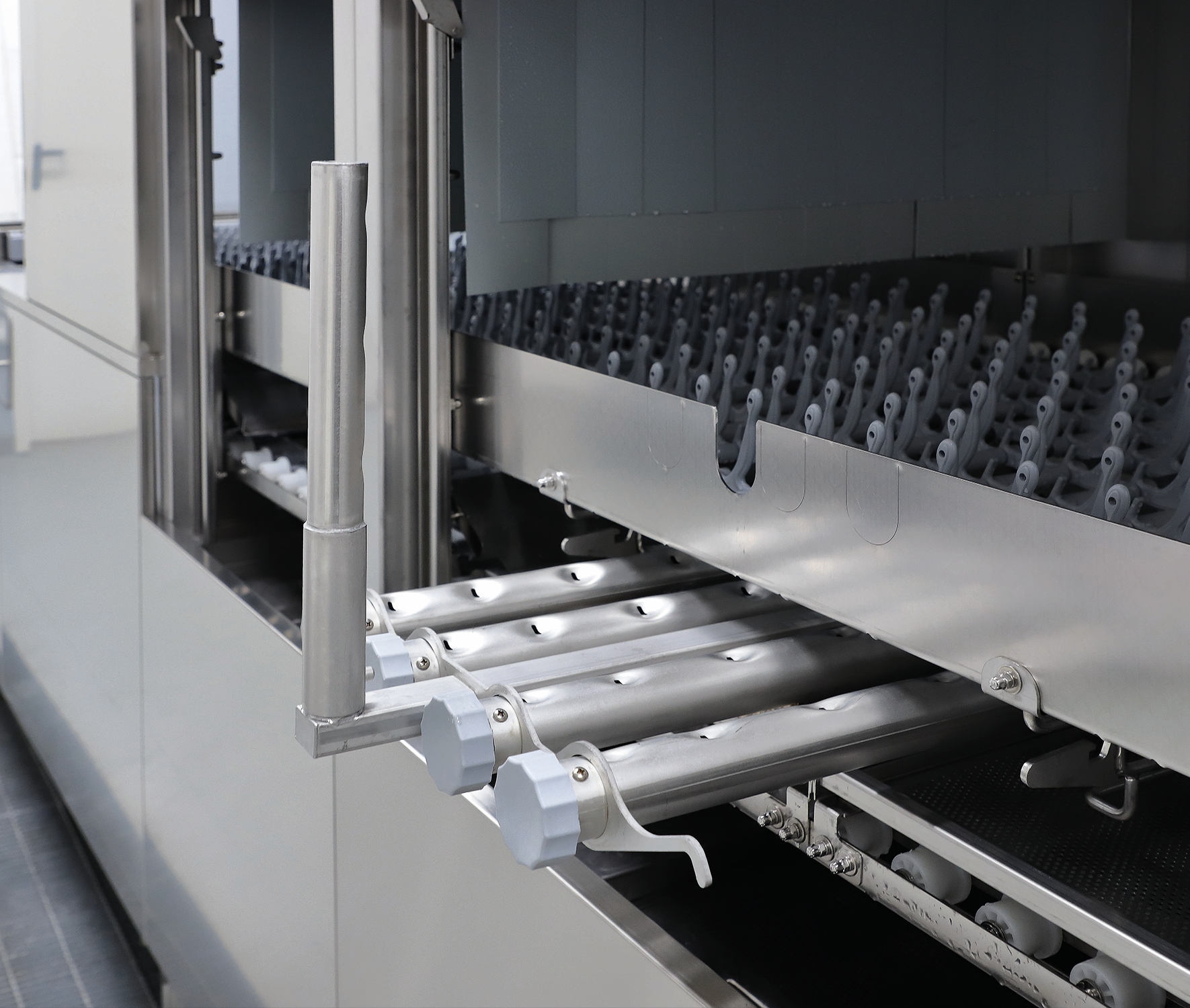 Designed to make sure you get the best washing performance and ultimate efficiency, Aristarco flight conveyor dishwashers are the ideal solution for the most demanding needs, as those often encountered in restaurants, canteens, schools, hospitals, cruise ships, catering services and airports.
The AFX series comprises 4 models with different washing options answering a wide range of different needs. Special modifications can be supplied on request.
They can be equipped with a wide range of accessories, both inlet and outlet, to facilitate washing large volumes of dishes with minimum numbers of staff.