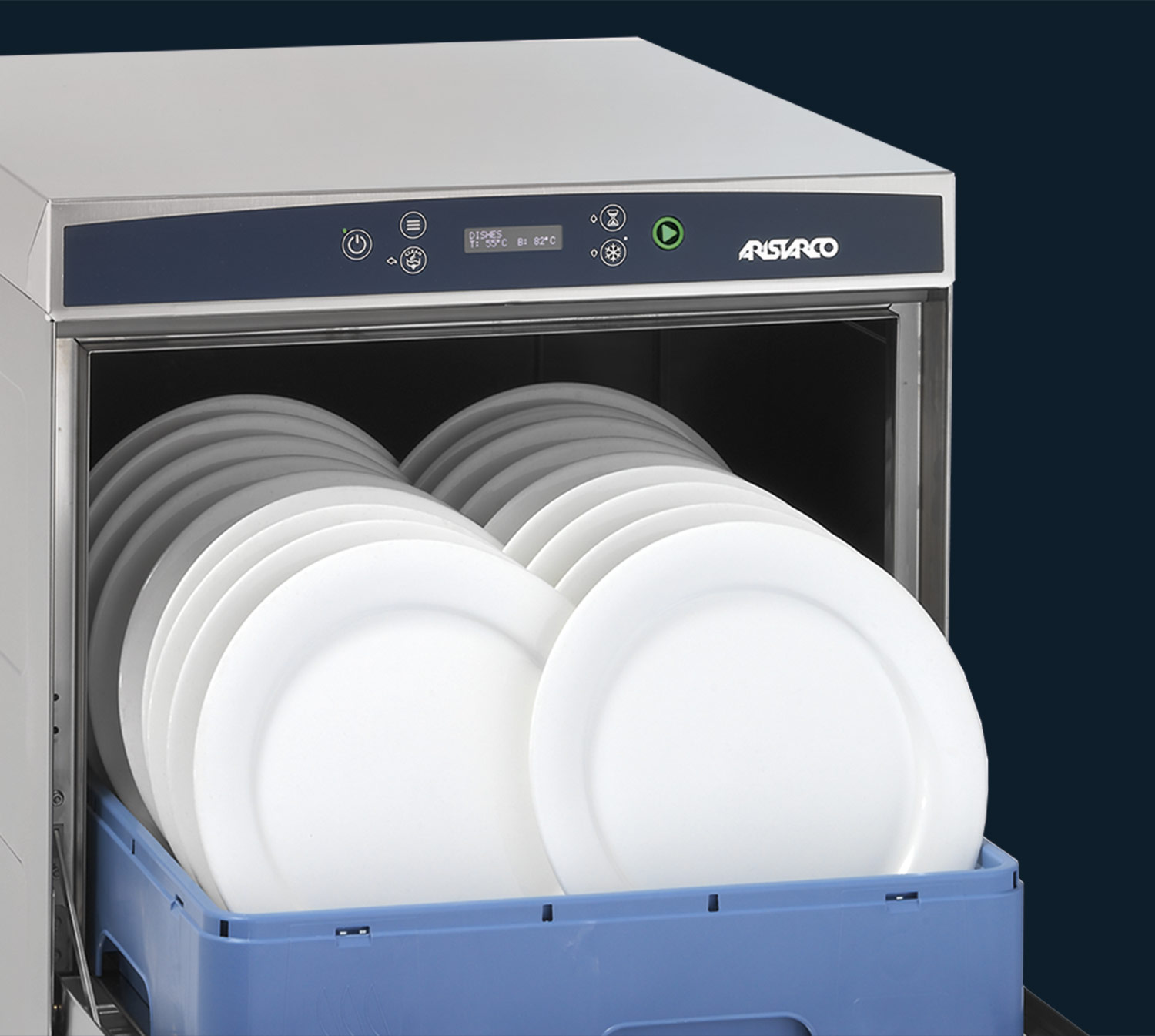 The Aristarco front-loading dishwashers are sturdy and elegant, designed to meet all washing needs while guaranteeing high quality  long-lasting performance.
They comprise 3 product ranges with 24 models, from the basic models with electromechanical controls to advanced models with electronic controls.
A unique mix of innovation and style ensuring high quality washing that is ideal for bars, cafeterias, ice-cream shops and small catering businesses.